We now have Facebook! Go like our page!
​If you are interested in a puppy, please email us at norwood6@comcast.net.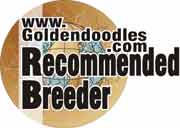 WELCOME TO NORWOOD
​ GOLDEN-DOODLES


Selling top quality, family-centered goldendoodles & bernedoodles, located in Bethel, PA 19507!
​
Our mission at Norwood Golden-Doodles is to provide our customers with healthy, genetically tested, family-centered doodles. ​